Some people have been looking forward to the end of summer. Why is that? Because the end of August is the time to find out your exam results. GCSE results were released on 25 August and results for the А-level were known one week earlier, on 18 August. We congratulate all students who have received good grades and wish to support those who are not quite happy with their results. Do not be despair, we have some useful tips for all of you. So, what to do now, when the exam grades are released?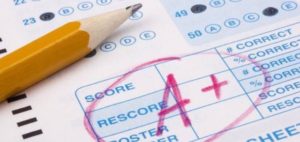 "My results are disappointing, all my plans have been ruined"
It is always upsetting not to get the results you were aiming for. However, the low GCSE or A level grades are not the end of the world, but rather an opportunity to analyze your mistakes, prepare well and retake the exam in order to get the grades you need. We know the best options for you and will be glad to share them. There are colleges we have been working with for many years, which can help you to retake exams after one year of studying. The admissions process is nuanced, however, our experience in this sphere will guarantee the positive results. Good grades for GCSE and А-level exams are worth the effort. To improve your score, our tutors will help you understand the missing material and gain particular subject knowledge for GCSE and А-level exams.
"My grades are lower than expected"
In the first instance, we would advise to speak to your teacher or the exam officer. They can request a copy of your marked paper, to see if an enquiry about results (EAR) is appropriate. Try to do this soon after you receive your results, as there are deadlines involved, and fees for remarking. If any of your scores seem strangely low, you could ask the exam officer to obtain a review of marking or to request a remark. Even if the grades are correct, the received information will help you to better understand the situation and find out what exactly you need to work on. The guidance of an experienced tutor will make the process even easier, since the tutor can recognize the best approach for you and help you gain the missing skills and knowledge. The assistance of a tutor in such a situation is the best solution.
"I have made it! My grades are great, I can think of a good university"
Congratulations! You worked hard and the results came through. The next step is finding the best university. You've got every option available to you, so choose wisely. Keep in mind that every course and every university is different and each student wants different things. The chances of finding a perfect match can be a challenge despite a wide variety of universities.  Choosing the right course at the right university for you will require some research. We visit schools and universities on a regular basis. This provides us with insight not found on any website or in any educational guide. We devote our time and expertise to make a thorough research and select a university suitable for your needs. Once we know your particular situation, we present the list of suggested schools or universities selected specially for you, so that you can make a fully informed choice.
We will be happy to assist you in finding the best solution!
Please contact us for professional advice: info@beststarteducation.com
Тел. +44  79307  32407