Prince George, who will turn four in July, is due to start school in September 2017 and currently attends a Montessori nursery close to the couple's Norfolk mansion, Anmer Hall. We took a look around and listed some of the schools respected by royal families and future world leaders.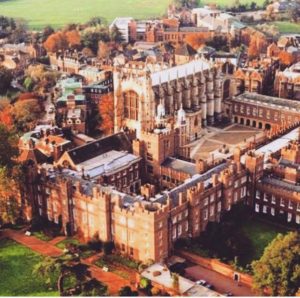 Eton College (Berkshire)
Eton was founded in 1440 by King Henry VI as "Kynge's College of Our Ladye of Eton besyde Windesore" to provide free education to 70 poor boys who would then go on to King's College, Cambridge, which he founded in 1441. Today Eton College is the UK's best-known private school which educates more than 1,300 pupils, aged 13 to 18 years. Both Princes Harry and William are former pupils, as well as former Prime Minister David Cameron, Foreign Secretary Boris Johnson, and Eddie Redmayne.
Benenden (Kent)
Benenden has been one of the leading boarding schools in Britain for the last 90 years.  It is the only remaining full boarding girls' school in the United Kingdom counting about 550 girls, aged 11-18. It was founded in 1923 and situated in 240 acres of attractive parkland in Kent, the Garden of England. The Good Schools Guide called the school "Everyone's idea of a traditional, up-market, girls' boarding school though not remotely hidebound by tradition; cutting-edge and unconventional in multiple ways, in a stunning setting and underpinned with common sense." Benenden counts Princess Anne — Queen Elizabeth II's daughter — as one of its former pupils.
Ludgrove School (Berkshire)
Ludgrove School is an independent preparatory boarding school for 200 boys, aged eight years to thirteen. It is situated in the civil parish of Wokingham Without, a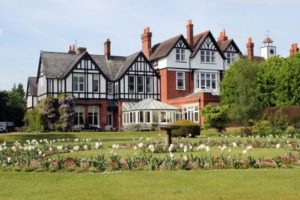 djoining the town of Wokingham in the English county of Berkshire. Founded at Cockfosters in 1892, in 1937 the school moved to its present site at Wokingham, which had previously been occupied by the former Wixenford School, closed in 1934. Former pupils of Ludgrove are known as Old Ludgrovians and include Prince William and Prince Harry, Prince Alexander of Yugoslavia, Prince Edward, Duke of Kent, Rear-Admiral Sir Oswald Nigel Amherst Cecil and other royal and prominent figures.
Wetherby School (London)
Wetherby School is an independent school for boys aged 4 to 18 located at three separate sites in London. The pre-prep department (original school) is located in Notting Hill, the prep school is located in Westminster and the newly created Wetherby Senior School located in Marylebone. In September 2012, Wetherby Prep was awarded 'Prep School of the Year' at the annual Tatler School Awards at the Dorchester Hotel. The list of alumni includes Julian Fellowes (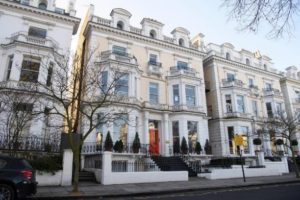 Baron Fellowes of West Stafford, actor and writer, Conservative peer of the House of Lords), Hugh Grant (actor), Prince Harry and Prince William, Andrew Lloyd Webber (composer), Julian Lloyd Webber (cellist), Lord Frederick Windsor (son of Prince and Princess Michael of Kent), Cruz and Romeo Beckham (sons of David and Victoria Beckham).
The New School at West Heath (Kent)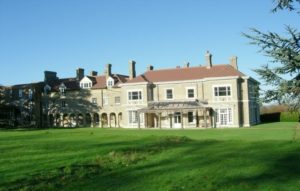 The New School is an independent special needs school in Sevenoaks, Kent. It caters for children for whom mainstream schooling has become insufficient, for varying reasons. Some are mentally or physically disabled; others have been through harsh circumstances and suffer from emotional trauma or similar conditions. The school's motto is "Rebuilding Lives Through Education." It became a special needs school in 1998. In the past it was an exclusive girls school; it counts Diana Spencer — the late Princess of Wales — as one of its former pupils.
If you are thinking of applying to a UK school, we will be happy to assist you in finding the best solution. Please contact us for professional advice: info@beststarteducation.com
Tel. +44  79307  32407
Elena Colquhoun, MSc, PGCE, ACIL,
Director Best Start Education, qualified teacher and examiner