Languages and the creative arts are falling out of favour among GCSE and A-level students. Provisional figures for the number of entries for GCSE and A-level qualifications in England this summer have been published.
Here's what we know
Boost for Maths and Computing
Rishi Sunak has a reason to celebrate, as entries for maths subjects are on the rise. Although his plan to make maths education compulsory until age 18 has yet to be implemented, Statistics entries at GCSE level have increased by 18.4% since last summer. Meanwhile, Maths entries have risen by 5%.
Also, computing A-level entries rose up to almost 15% from 15,210 last year to 17,420 this year.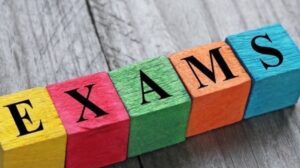 …
Boost in popularity for Maths, Computing and Classical subjectsRead More »