The Universities and Colleges Admissions Service (UCAS) has announced that traditional Personal Statements will soon be removed from the university application process in the UK.
Personal statements for university applicants will be scrapped amid claims they give middle-class students an unfair advantage.
Aspiring undergraduates will instead answer a questionnaire covering six key areas, including motivation for the course and preferred learning style.
Find out how this will work, when it will happen and how it will affect your application.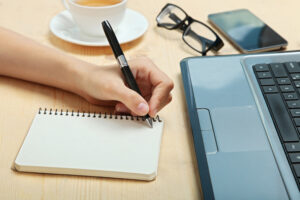 Since 1993, UCAS has required university applicants in the UK to submit a 4000-character Personal Statement during the application process, which would then be accessed by university admissions teams to assist in the shortlisting process.
However, it has been confirmed by UCAS that this process will be changing as soon as 2024. In this article we will discuss what we currently know about this change.
In short, this is what you need to know:
UCAS Personal Statements are being replaced by a multi-question survey that gives applicants the chance to explain various aspects of their application.
This change will be implemented in the 2024 admissions cycle for 2025 Entry in the UK.
This will affect all applicants, both home and internationals, looking to attend a UK university in 2025 and beyond.
Students will need to learn how to take on these new questions rather than traditional Personal Statement writing.
Teachers will need to be prepared to do research on this new system and provide support for students in order to maximise their chances of success.
The specifics of this new system have not been announced yet, including the number of questions and the character limits. We also don't know what the questions will be yet. However, we do know the key areas that these questions will focus on (all points are taken directly from the UCAS report):
Motivation for Course – Why do you want to study these courses?
Preparedness for Course – How has your learning so far helped you to be ready to succeed on these courses?
Preparation through other experiences – What else have you done to help you prepare, and why are these experiences useful?
Extenuating circumstances – Is there anything that the universities and colleges need to know about, to help them put your achievements and experiences so far into context?
Preparedness for study – What have you done to prepare yourself for student life?
Preferred Learning Styles – Which learning and assessment styles best suit you – how do your course choices match that?
This is all subject to change, as UCAS is still actively working with universities to determine what they want most from applicants. However, it seems that they are aiming to cover the same ground as traditional Personal Statements while also allowing applicants to discuss more personal factors such as motivation, preference and extenuating circumstances.
Best Start Education is keeping a very close eye on the situation. We will  ensure that our team is effective at helping students through these changes.
Meanwhile, if you are thinking of applying to a UK university, we will be happy to assist you in finding the best solution. Please contact us for professional advice:
Tel. +44 79307 32407
Elena Colquhoun, MSc, PGCE, ACIL,
Director Best Start Education, qualified teacher and examiner