For those who dream of a future for their children in the UK, here is some useful information about preparation for admission to British schools.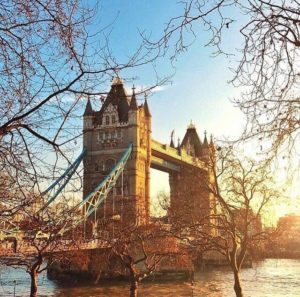 The first step for an international parent is to make sure your child speaks English well. International students coming to study to the UK will need to speak English at an upper-intermediate level. After assessing the approximate level of your child, you can plan the programme for the necessary developing of his/her listening, speaking, reading and writing skills in English. If the current level is intermediate, a child may need 6-12 months of intensive studies. Generally, it is suggested to start 1,5 – 2 years in advance. Ensure your child gets plenty of practice at speaking English, and arrange extra lessons if necessary.
It is recommended to arrange online lessons with native English teachers for your children in order to develop their vocabulary and gain extra general knowledge. Online lessons can provide the same high standard of teaching, but offer greater flexibility. Having lessons with native speakers is the best way to become fluent in English. We can help you arrange the programme of online preparation.
There are also many options for children who wish to study English during the summer. Summer language schools provide opportunities for children to learn and improve their English and experience the very best British boarding schools can offer.
You should also think about the age at which you would like your child to transfer to a UK school.  Compulsory school age begins at the start of the term following a child's fifth birthday. The major goals of primary education are gaining basic literacy and numeracy skills, as well as establishing foundations in science, mathematics and other subjects. At the end of Year 6, aged 11, a child will usually transfer to a secondary school.  At the end of Year 11 (aged 16) pupils sit important exams called GCSEs. Pupils may choose to leave school after these exams, or continue to study an A level course to gain entry to university.
Each level of education in the UK has varying entry requirements. Year 7 (age 11+), Year 9 (age 13+) and Year 12(16+) are the usual entry points, although places may sometimes be available in Year 8 (age 12+) and Year 10 (age 14+). Many students start boarding in Year 7 (age 11+) or Year 9 (age 13+) .
Once you have considered the points mentioned above, you are ready to discuss your expectations with education experts in order to draw up a shortlist of schools that meet your requirements. There is a boarding school in the UK to suit every child, so choose carefully to ensure that your child enters one that best suits their academic ability, talents, personality, hopes and dreams. The best school for a child is not necessarily the most academic. Do not just choose a school from its position in the league tables. The help of a good school placement specialist, preferably located in the UK and working closely with British schools, is necessary to help you make the right choice. Such a specialist will work with you to ensure your child is suitably prepared for the schools you choose. We can arrange a tour of the schools, which is an opportunity for you to see the school and its surroundings. It is wise to apply to your chosen school as early as possible, since some may have waiting lists.
Getting into the best schools isn't easy. These establishments have rigorous admissions procedures designed to select pupils on the basis of their character as well as their academic ability. Admissions procedures differ greatly from school to school. Generally, students applying for UK school entrance are required to sit exams and attend an interview. The interview may include some academic questions as well as some general discussion of your child's interests to assess a candidate's academic and social suitability for life at a British boarding school. Our experts can help your child prepare for an interview by conducting "trial" interviews with them. We will also make sure that you are familiar with the school's deadlines for various stages of the application and will help you during the whole process.
Applying to British schools requires a lot of commitment and determination, but getting into a brilliant school will give your child the best possible start in life.
Please contact us for details: info@beststarteducation.com
Tel. +44  79307  32407
Elena Colquhoun, MSc, PGCE, ACIL,
Director Best Start Education, qualified teacher and examiner