Many schools open their doors in the autumn.  School open days are the first step in a relationship that will shape your child's future.
An Open Day gives an invaluable opportunity to look around the school, absorb the atmosphere and meet the Head, staff and pupils.  It provides an insight into the interaction of staff and pupils and also the relationship between the pupils and their peers.  Current work by pupils will be on show and demonstrations of practical work in drama, music, games, technology and science may be given too.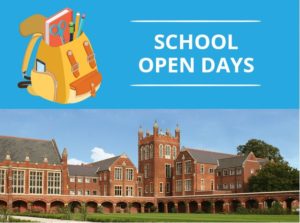 It is vitally important to visit the schools in person before enrolling your child.  Once a shortlist of schools has been made a visit will confirm suitability and distinguish between them.
Some schools instead of open days offer tailored individual tours for interested parents. This happens most days throughout the academic year. The real attraction of these tours is that nothing is going on specifically for these visitors that wouldn't normally be going on. Parents get an honest insight.
Whatever the format, this first meeting is crucial. It can lead to a lasting and pivotal relationship. If family and school hit it off, further dates are arranged. Students come back for a taster day; potential boarders are invited to stay overnight. This is the point at which they can form a strong opinion about whether they want to study there.
Open evenings and days aside, the most important thing is to put in your application forms – and any other supplementary forms that need to be submitted – on time. Visits in September or October will allow plenty of time to enter your child for any entrance examinations which are usually held in January or February for entry the following September.
If you need help deciding which school is right for your child, please get in touch today for expert and impartial advice on the best school.
Please contact us for professional advice: info@beststarteducation.com
Tel. +44  79307  32407
Elena Colquhoun, MSc, PGCE, ACIL,
Director Best Start Education, qualified teacher and examiner