Last week I met up with legendary former headmaster of Eton Tony Little.  Amongst other things, he talked about how schools could prepare students for the future in our rapidly changing world. This made me think about what makes British private schools so special.
British education has achieved a worldwide reputation for quality. UK education standards are respected by employers and academics worldwide – UK schools consistently rank highly for quality of education, student satisfaction and employment prospects. We analyzed what makes British schools so special.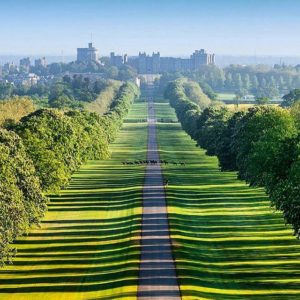 The education process
The British curriculum has been developed to promote independent thinking and embrace creativity. Children study all of the essential subjects, focusing on creative thinking, forward planning and developing all-important life skills. British schools strive to encourage debate and discussion. Teachers are trained to encourage active, inquisitive learners and to help students voice their own ideas with confidence. With equal emphasis on both independent and group work, the education process has one core goal: to help young people flourish academically and personally inside a flexible system. Ultimately, it helps young people meet the challenges of a changing world.
Traditions of English Schools
Britain is home to some of the world's most famous and beautiful schools, which have educated some of the world's most successful people. School traditions are powerful tools for weaving students, staff, and families into a single community and saving their education heritage. Today, many students attending schools in England are required to wear uniforms. The tradition began as a way to give schools a sense of identity and cohesion. The traditional uniform includes a blazer and tie in a thick fabric, T-shirts or polo shirts and sweatshirts in school colours. Uniforms give students a sense of belonging to a particular school and create an identity for the school in the community. Good behaviour and discipline are key foundations for good education. The school code of conduct is built on the principle that all students are expected to maintain a certain standard of behavior, which supports the school's commitment to excellence in education and promotes good name and reputation of the school. As a result, students develop outstanding personal qualities, exquisite manners and become well-rounded young people.
Curriculum
The British curriculum ensures that students receive a broad and balanced education, with a focus on core subjects such as English, Maths and Science that are crucial to a child's development. Rigorous and well-organised, the British curriculum has been designed to give students, parents and teachers a clear overview of progress at every educational stage. A detailed framework gives learners an easy-to-navigate map to help them identify, work towards and achieve their academic goals. There is also great focus on the development of the whole child through a range of co-curricular activities. Music, drama, science and literary societies are offered in schools as well as opportunities for outdoor education and other activities.
Boarding schools
UK boarding schools offer outstanding education opportunities, helping their students to develop skills and progress to university. All UK boarding schools have to meet strict UK government standards on the quality of their teaching, facilities and student care. The community is very important to support learning and bring out the absolute best academic success in every student. Students of boarding schools are confident in themselves, with others and in their work, and prepared for transitions into new environments. Many UK boarding schools combine beautiful, centuries-old buildings and modern classrooms. Excellent facilities help make living and learning a great experience.
If you are thinking of applying to a UK school, we will be happy to assist you in finding the best solution. Please contact us for professional advice: info@beststarteducation.com
Tel. +44  79307  32407
Elena Colquhoun, MSc, PGCE, ACIL,
Director Best Start Education, qualified teacher and examiner
Please follow and like us: