Looking  for a good book to read? In our February newsletter we want to tell our readers
about the international bestseller "Watching the English".
In this book anthropologist Kate Fox takes a revealing look at the quirks, habits and foibles of the English people. She has not only compiled a comprehensive list of English qualities, she has examined them in depth and wondered how we came to acquire them. Take the weather, which is where she starts, perhaps because it is where most English conversation begins. Yet, according to Fox, we are not really interested in whether it might brighten up before lunch, we are filling in awkward conversational space. The phrase "Ooh, isn't it cold" is merely a more acceptable way of saying "I'd like to talk to you — will you talk to me?"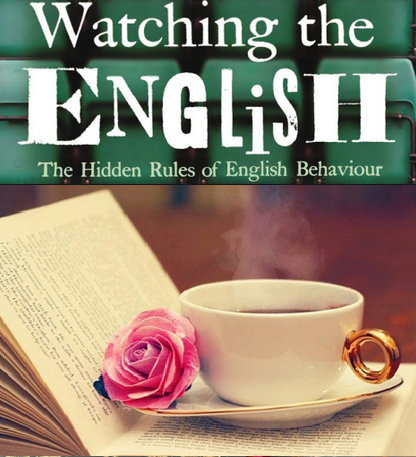 Fox has spent 10 years researching English life. She even spent several days bumping into people in London to see if they apologised. Most of them did, although the experiment began badly because it took Fox some time to avoid apologising first.
So, what does she reveal about Englishness? That we place a high value on modesty, fair play and a sense of humour. That we enjoy a moan, that we are awkward in company, and have a cynical, no- nonsense approach to life. Instead of "I know my rights", Fox's typically English phrase is "Oh, come off it".
Is any of this really new? Oh, come off it. Her book is a delightful read, but there are few surprises. And why should there be? Fox researched for 10 years, but many of her readers will have been conducting their own observations for a lifetime. They will already know that upper-class households have shabby furniture, and that petunias are naff.
The book is packed with detail, and they write about the French with affection. It should be handed out to every English family doing up a little place in the Dordogne. It'll help them settle in, especially if they bring a few copies of Watching the English as presents for the neighbours.
If you didn't book a summer language course for your child (or yourself) don't miss the hot deals from our exclusive language schools this summer!
Please contact us for details:
[email protected]  Tel. +44  79307  32407
Elena Colquhoun, MSc, PGCE, ACIL,
Director Best Start Education,
qualified teacher and examiner