Additional academic programmes or Summer courses can help children further their skills, providing students with  the chance to focus on their skills and their individual strong points.  Learning in the classroom can give children a fantastic grounding when it comes to basic educational needs, but additional academic enrichment programmes can give students a better understanding of critical thinking, give them chance to excel in a particular subject or area, and can give students a more rounded education in general.
Choosing a programme
There will be an enrichment programme/summer course out there to suit every need and topic, so you need to look at your child's wants and needs before booking onto one. For example, if they excel in the performing arts, it may be worth booking them onto a course that gives them opportunities in the arts that they wouldn't normally get in the school/classroom – you may find a course that has specialists in Musical theatre and Broadway experts come in to teach, giving them access to something they'd never get in the classroom environment. If your child loves sports and challenges, a summer sport camp will be a great way for them to enhance their life experience and make friends outside the classroom.

Hands-on
Knowledge can, of course, be gained by listening and note-taking in class, but enrichment classes bring hands-on learning, which can be a huge benefit, especially for those who may struggle to learn in the conventional way. These programmes are designed to enhance your child's academic life.
Self-discovery
Aside from the educational benefits, these enrichment programmes are proven to give children the chance to discover and develop their own personalities, including but not restricted to qualities such as creativity, humour, thoughtfulness, friendliness, etc. They develop students' social confidence extending existing interests, and help to create new ones.
Career goals
Studies have shown that pupils who take part in enrichment programmes tend to make better career goals later on in life. Enrichment can help further pupils' knowledge of a topic they are already interested in, or it can open new doors  and show them topic and activities they had not had contact with before. Having undertaken enrichment programmes can also help your child stand out to school or university admissions boards, and can even make them stand out when it comes to finding a job later in life.
Interview experience
Depending on the age of your child, enrichment course can help prepare them for interviews (such as for university) in the future.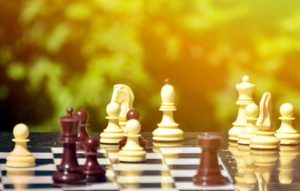 When it comes to choosing an enrichment course or a summer course, there are so many options available it's difficult to know where to begin. Best Start Education will be happy to help you with it. We offer specific courses for professionals, students, teenagers and children. The most popular courses for teenagers this summer are:
Creative writing (based in the UK)
The Future Diplomat (based in the UK)
The Oxford College Experience (based in the UK)
Musical theatre (based in the USA)
Film making (based in the UK or USA)
Screenwriting Camp (based in the UK or USA)
Photography Camp (based in the UK or USA)
Acting Camp (based in the UK or USA)
If you didn't book a summer course for your child (or yourself) don't miss the hot deals from our exclusive language schools this summer!
Please contact us for details: [email protected]
Tel. +44  79307  32407
Elena Colquhoun, MSc, PGCE, ACIL,
Director Best Start Education, qualified teacher and examiner