As everyone knows, entry into Oxford University has become even more intensely competitive.
Best Start Education is delighted to announce that one of our students, Polina, secured her place at Oxford University last week.  We have been Polina's guardians for 5 years. Entry into such a prestigious university reflects our student's talents, ambition and hard work, as well as the support and encouragement of her family and teachers. Well done Polina!  Well done to all our students!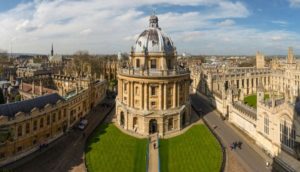 If you are thinking of applying to a UK university, we will be happy to assist you in finding the best solution.
Choosing a university is one of the most important decisions in our life, which can make a big impact on our future. Which university to apply to depends on your goals and budget, student`s abilities and interests and a number of other factors. There is a very high demand for this service, and we are here to help you to make the right choice.
Please contact us for professional advice: [email protected]
Tel. +44 79307 32407
Elena Colquhoun, MSc, PGCE, ACIL,
Director Best Start Education, qualified teacher and examiner