The language school Concord is going online this summer, delivering free activities, learning opportunities and challenges that students of all ages can do from home (recommended age 13-17). All activities will take place on social media, with the opportunity for safe & secure online meet ups with friends (supervised by staff), and a dedicated platform to view detailed activity information and upload photos & videos of completed tasks.
What's more, not only is the programme completely free to join, each submission of completed tasks (there are 20) generates an entry to the 'End of Summer Prize Draw' for a chance to win a free place at Concord Summer 2021. So that's potentially 20 chances for each student to secure a place in the 2021 summer courses (T&C's apply).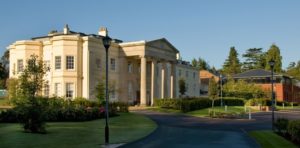 How does it work?
Follow 'ConcordSummer' on social media and follow the hashtag #ConcordSummerOnline
Register here Concord Summer Online. (In the question 17, please choose "agent")
Log on each day between 20 July and 14 August (weekdays only) for the 'daily task'
Watch the daily video, complete the worksheet/task and upload a photo or video of themselves doing that activity
Who can take part?
Any level of English
The course is recommend for students aged 13-17
Students aged 10-12 can take part with the supervision of parents or guardian
How much does it cost?
£0 – these activities are offered online for free
Students can choose to purchase a limited edition Concord Summer Online t-shirt during the course (for a small charge plus postage)
We hope you will like this free programme of activities. We can't wait to welcome all of our students back to the UK soon.