It is not always easy to make important decisions for your future studies, especially with so many different courses at various levels. Now added to this long list of exciting courses is the introduction of the new T Levels, which are highly practical pathways that help you to step into various industries.
Here you will discover which pathway would be more suited to you, according to your own learning style, and how each one of these pathways can lead to great career prospects.
How much reading and research do you enjoy?
If you are the kind of student who enjoys academic subjects that require a lot of reading, writing and research, then A Levels would most likely be suited to your learning style. Science and maths subjects, although practical in some aspects, are considered highly academic due to the amount of study required.
You usually study three or more A-levels over two years and they are assessed by a series of exams.  If you enjoy academic learning and want to study a broad range of subjects, they could be the perfect option for you. If you're sure that you want to go to university then they are worth considering.
A-levels are highly valued by employers and universities so they can open up lots of doors to further study and careers.
They are good if you don't know what you want to study at university, or haven't pinned down your ideal career yet, because they keep a lot of options open.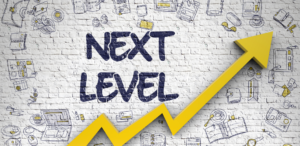 Should I do an apprenticeship rather than go to university?
If a student is more inclined towards practical learning, and keen to start work after GCSEs, then an apprenticeship is an ideal route. Apprenticeships enable students to have specific, paid for occupation as they learn; they spend roughly 80% working and 20% in the classroom.
The big ticks for apprenticeships include:
You get the chance to see whether you like a job before committing to it for a lifetime.
You avoid thousands of pounds of student debt.
You can go into highly skilled jobs beyond those that university prepares you for.
As you get more and more capable, it can even boost your confidence!
You can do a degree with your employer later on – or even as part of your apprenticeship if you do a higher or degree apprenticeship.
 What are T Levels?
 T levels were introduced in 2020. It is an alternative to A levels, apprenticeships and other 16 to 19 courses. This qualification consists of a two-year course and is equivalent to 3 A-levels. T Level focuses on vocational skills and can help students into skilled employment, higher study or apprenticeships.
T Levels will give students a technical qualification. These courses have been developed in collaboration with businesses to ensure students are prepared for working in industry.  Each T Level includes an in-depth industry placement that lasts at least 45 days. Students get valuable experience in the workplace; employers get early sight of the new talent in their industry.
Beyond the T Levels, students will be able to move directly into skilled employment, a higher apprenticeship or continue their studies.  T Levels are being rolled out over two years in selected schools and colleges initially, and the 25 subjects offered will include accountancy, legal, human resources, onsite construction, digital support, media, broadcast and production, animal management, craft and design, catering, agriculture and land management.
Business and Technology Education Council qualifications (BTECs)
BTECs have been around for over 30 years and are designed to give you the skills that businesses are looking for.
BTECs have a shorter work experience period (2 weeks) and are mainly focused on developing key skills during practical sessions in college. These are slightly more academic than the T Levels as you will have more regular assignments that look at theories and concepts.
If you are the kind of person who prefers practical work but would like to expand your knowledge in a key area through academic studies and smaller assignments, then a BTEC or vocational route would be more suitable to your learning style.
If you are thinking of applying to a UK school or university, we will be happy to assist you in finding the best solution. Please contact us for professional advice: [email protected]
Tel. +44 79307 32407
Elena Colquhoun, MSc, PGCE, ACIL,
Director Best Start Education, qualified teacher and examiner