Being a multi-cultural community hosting people from around 200 nationalities, the UAE has a large network of private schools, which follow different curricula.  More than 200 international schools centred on Abu Dhabi, Dubai, Sharjah, and Ras Al-Khaimah provide the expatriate population with a wide variety of educational options. Most are co-educational day schools and a few take girls only.
Private schools comprise mainly British, American and Indian curricula that meet the educational needs of different nationalities residing in the emirate.
Let's talk about the best British schools in UAE.
The Royal Grammar School, Guildford, Dubai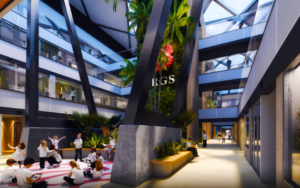 RGS Dubai, a brand new, ultra modern campus for a school with a 500-year history
A brand-new school in Dubai's already bustling education sector, the Royal Grammar School Guildford, Dubai opened in September 2021.  Despite the ultra-modern new campus, the school has been keen to highlight the strong links with the 500-year heritage of the original school in Guilford, UK.  Dr Jon Cox, the Headmaster of Royal Grammar School, Guildford, is a frequent visitor to Dubai and Mrs Clare Turnbull, has made the move to the UAE after 12 years leading the RGS UK prep school.  Several other key members of staff from Guildford have also made the move to Dubai's sunnier climes.
Unlike the UK sister school, RGS Dubai will be non-selective, a key differentiator in approach.  RGS Dubai Founding Principal, Craig Lamshed, describes the school's ethos as "academically ambitious for all".
Brighton College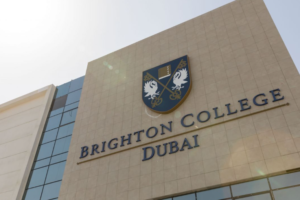 The UAE is home to THREE Brighton Colleges, two in the Emirate of Abu Dhabi (Brighton College Al Ain and Brighton College Abu Dhabi ) as well as Brighton College Dubai.
All three schools are part of the Bloom Education group and boast of close links to the original UK school.  Both the Al Ain and Abu Dhabi schools have received an "outstanding" rating from ADEK, and the Dubai school has received a "Good" rating from ADEK.
Cranleigh Abu Dhabi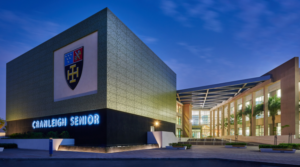 Cranleigh Abu Dhabi is set on a beautifully appointed, spacious and state of the art campus. Led by a confident and highly ambitious head, the school has established its identity remarkably quickly. Cranleigh exhibits an obvious commitment to quality throughout and displays strong links to the 'mother' school in England. Cranleigh's delivery of the creative arts is outstanding, helping to give the school the 'feel' of a top-tier UK independent school.
The school has very strong links to the original Cranleigh School in the UK, and the school is clear in that it aims very much to capture the essence of what Cranleigh UK is. This perhaps is partly the reason for the school's emphasis on the arts, which is, in turn, what sets Cranleigh Abu Dhabi apart. Music, the Performing Arts and Sports, in particular, are given enormous support by the school.
Kent College Dubai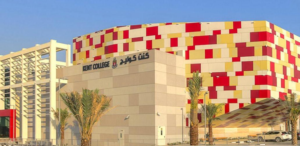 Kent College Dubai opened its doors in 2016 and boasts strong links to its sister campus, Kent College Canterbury.  The promise of the school is that as well as following the UK curriculum, it is also a "British" school in terms of culture and context. This is a Kent College "in its DNA", with the self-imposed litmus test being that transitioning between the two "should be seamless".
The school currently offers IB, A Levels and BTEC courses in the Sixth Form.
Repton School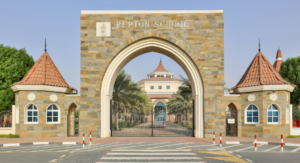 There are three Repton-branded schools in the UAE, with Repton School Al Barsha, Repton School Dubai and Repton School Abu Dhabi (located on two campuses). They were all set up to mirror the more traditional UK public school (including a boarding option at the campus in Dubai).
Whilst the Repton schools in the UAE are not a true replica of their UK "mother" (Repton School), there is no question that they have developed a solid reputation based on delivering academic excellence influenced by the UK school, whilst growing their own character and culture in a very different geographic area, with a very different mix of students.
NLCS Dubai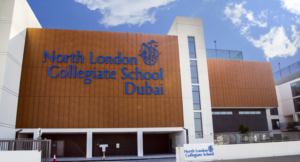 Prestigious British independent school North London Collegiate School (NLCS) opened in Dubai in September 2017, the brand's first in the Middle East. North London Collegiate School Dubai looks to attract "ambitious parents", those who, "expect their children to attend Oxbridge or a similar standard of universities globally" and "students who are "grounded, self-confident, curious learners." It shares this ethos with its high performing "mother" school, NLCS UK.
The school says that it has a highly ambitious academic ethos and believes that a love of subject and inspirational teaching will motivate students to follow their passions, placing equal value on all academic subjects and encouraging a love of learning for its own sake.
If you are thinking of applying to a school, we will be happy to assist you in finding the best solution. Please contact us for professional advice: [email protected]
Tel. +44 79307 32407
Elena Colquhoun, MSc, PGCE, ACIL,
Director Best Start Education, qualified teacher and examiner