The summer is here! There are so many fun things to do during summer holidays. We have gathered them and listed below.
Literature
Getting lost in a good book can pass several hours of your day, which can come in handy if you are struggling a little during summer break. Reading is also a great way to relax and de-stress. If you have already read all your books and don't fancy re-reading them, now is the perfect time to escape into the world of online books.
Check out the following:
BBC sounds – more than 100 short stories are available to listen to for free as well as many books such as Kidnapped by Robert Louis Stevenson and Silas Marner by George Eliot. There are also 15 children's stories, including The Children's joke by Louisa May Alcott and Finn and the Scottish Giant by Harold F Hughes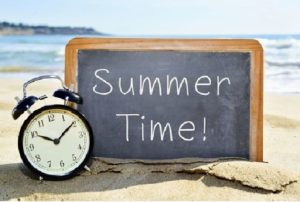 Audible – hundreds of free books available for the duration of school closures.
Neil Gaiman  – Author Neil Gaiman reads his books including The Graveyard Book and Coraline
Many books – over 50,000 free ebooks waiting to be discovered.
Kids books – Storybooks read online.
Audio Books from David Walliams – free audio story from The World's Worst Children 3.
Virtual Museum Tours
Museums around the world may be closed for the foreseeable future, but that doesn't mean we can't still explore them. Google Arts & Culture have an extensive online collection of museums and galleries you can take a virtual tour around. So if there is a museum you have always wanted to visit, now is a good time to browse the collection and learn about the art and artefacts. This can also be a good way of selecting which museums you would like to visit in person when everything is back to normal.
You can browse the entire collection, which includes some of the world's most popular museums such as:
Entertainment, Podcasts & Music
There are so many TV and movie streaming platforms such as Netflix, Amazon Prime etc. You really can't beat some good old Netflix and chill or listen to a fun and interesting Podcast.
If you enjoy watching TV/movies or Podcasts then check these out:
Netflix Party – watch Netflix with your friends or family online.
Tune In – audio streaming service delivering live news, radio, sports, music, and podcasts.
Virtual Disney World – Virtual 360º video experience of all the rides including Mickey and Minnie's Runaway Railway, Splash Mountain, Big Thunder Mountain, Star Wars and many more.
Ted Talks – 3400+ talks to stir your curiosity
I hope you found this resource list of things to do during summer break helpful.   Stay safe and enjoy summer!
Elena Colquhoun, MSc, PGCE, ACIL,
Director of Best Start Education, qualified teacher and examiner
Tel. +44 79307 32407
info@beststarteducation.com