We live in a digital world. The easiest way to learn anything nowadays is joining online lessons and you can take them anytime, anywhere, and in any subject.
Online learning has been on the rise in recent years, and it's really not hard to see why. On the one hand, online learning has become hugely popular by the simple virtue of being so much more convenient than traditional face to face tuition. There are lots of benefits of studying online, such as:
Convenience and flexibility
Variety of programs
Individual approach
More comfortable learning environment
More interaction and greater ability to concentrate
We offer tutoring for ongoing academic needs and for school entrance tests.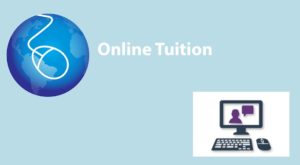 We also prepare for personal interviews, which are a part of admissions process. Considering cultural barriers, language barriers, and the fact that admissions professionals often look for very specific qualities and manner in their interviewees, it is always a good idea to practice for personal interviews with a professional ahead of time.
We can provide online tuition in all the subjects to ensure academic success. Our tutors are selected through rigorous recruitment process.  They are graduates of top UK universities with many years of tutoring or teaching experience.
If you are looking for a tutor for your child (or yourself), we will be happy to help. Please contact us for professional advice: [email protected]