One of the most difficult tasks in education is deciding the best course to study. Since many students want to match passion with opportunities, they make inquiries before enrolling at a university.   This is because many students upon graduation wish to live and work in the UK. Therefore, studying a less-in-demand course will reduce their chances of getting employed. Studying one of the popular courses in the UK gives you a headway career-wise.
We hope this article will help all potential students to choose one of the best courses to study in the UK.  International students may find this particularly helpful.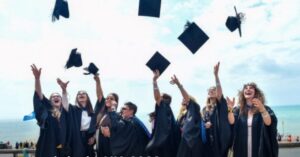 Medicine
Historically, studying medicine in the UK has been a very popular idea among international students. Medicine and Dentistry graduates have the highest graduate employment rates.
However, please be advised that getting admitted to Medicine and/or Dentistry programmes (UG or PG) is very competitive. Additionally, these programmes are very rigorous and expensive as well.
Computer science 
Computer Science has been an extremely popular course in the UK.  Computer Science is the study of information technology. A Computer Science degree at a UK university will provide you with the core skills needed to shape businesses and organisations. Studying will help develop your knowledge and ability in areas such as IT, games development, software engineering, design and security.
 Engineering
If you want to study in the top Engineering and Technology departments, the UK is the best place to be at. The study programmes are highly research-based that aim to equip you with the skills and knowledge required in the job market. There are countless job opportunities.
Top Categories that are under Skill Shortage List are:
Civil Engineering
Mechanical Engineering
Electrical Engineering
Electronics Engineering
Systems and Design Engineering
Process Engineering
You may get an internship in one of the numerous engineering companies located in the UK or with university partners.
Law
A degree in Law remains one of the most useful subjects that you can study when it comes to employment prospects. In fact, UK universities are among the oldest universities to offer law courses. Law is a diverse, challenging and enriching career and may lead on to a number of incredibly well-paid jobs.
Almost all UK law courses allow students the option of taking a year's professional placement at a firm. Students can also choose to combine Law with another subject such as business, politics or journalism.
Business Studies
A Business and Management degree focuses on the planning, running and operations of an organisation. Students will look at each part of a business, including areas such as finance, marketing, human resources and administration. Many Business and Management programmes offer placements with globally recognised companies, enabling you to experience first-hand what the profession involves.
MBA and other business subjects, like MSc Marketing, MSc International Business, MSc Management, are very popular in the UK.
These subjects, however, are not niche or skill-based, they are not on the Skill Shortage List. So be very careful while choosing a university. The brand name of the institute, industry links, and alumni network are the parameters to look into.
Biological and Biomedical Sciences
Biological and Biomedical Sciences have been one of the most popular subject areas to study in the UK for decades. Biological sciences is the study of life and living organisms, their life cycles, adaptations, and environment.
One clear advantage of studying biomedical sciences is that apart from the industry, the academic sector (at least the top research-based universities) also absorbs a significant percentage of graduates as research assistants and scientists.
Social Sciences
Valued for the quality of education carried out by professional academic staff and modern educational facilities, UK social sciences courses are highly sought-after.
Ambitious students from every part of the world gravitate to UK universities waiting to start a world-class education that will help them gain an outstanding knowledge in a wide variety of social subjects.
UK universities offer a lot of social sciences courses, but the followings are the best and most popular:
Psychology,
Political Science,
History,
Linguistics,
Anthropology.
Architecture
Architecture could be the perfect mix of creativity with stable career prospects. As the world only continues to expand and more buildings are built, architects are always in high demand. In fact, there is a range of jobs that you can get with a degree in architecture. Some of these include Interior designer, Town planner, Structural engineer, Building Surveyor, Product Designer.
Arts and Design
Art courses are becoming increasingly popular in UK universities, especially among talented international students.  Students can express themselves and work as freelancers. An art degree in UK gets you closer to numerous attractive jobs in the future. Graduates can work in a variety of industries including fashion, animation, computer games, theatre, textiles and illustration.  Design studies take into account technology and commerce, as well as appearance and current art thinking. Computers are used as art tools.
Here are the most popular art degrees in UK universities:
Fine Art Painting.
Graphic Design.
Fashion Design
Remember that there's no black and white answer when it comes to picking a degree.
How well you do, comes down to how much effort you put in and more importantly- how much you enjoy the subject. There's no point doing a science degree if your heart is in the arts. Follow your passions and remember to think outside of the box!
If you are thinking of applying to a UK university, we will be happy to assist you in finding the best solution. Please contact us for professional advice: [email protected]
Tel. +44 79307 32407
Elena Colquhoun, MSc, PGCE, ACIL
Director of Best Start Education, qualified teacher and examiner