The Common Entrance received press attention recently when three top independent schools announced that they are dropping the 13+ Common Entrance exam in a bid to reduce pressure on pupils, parents and teachers.
Westminster, St Paul's and Wellington College will stop requiring pupils to take the exam from 2021. They will instead rely solely on their "pre-test", which comprises verbal and non-verbal reasoning, maths and English, and is taken at the age of ten and 11.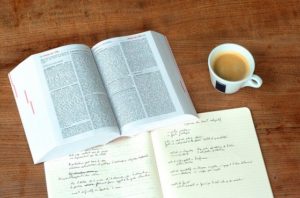 In a joint statement, Julian Thomas, master of Wellington, said that he wanted the admissions procedure to reflect the education there. "We have transformed our assessment days to reflect the educational experience we aim to provide: candidates are invited to a day comprising a values-based interview, group discussions that mirror the way in which we teach and activities that test creativity, critical thinking and problem- solving skills."
Professor Mark Bailey, High Master of St Paul's School said "We strongly believe that this move will provide prep schools with the freedom to develop their curriculum in ways that are rigorous but inspiring for the pupils and also reduce unnecessary burdens and testing for parents and pupils."
An article in The Times claimed that "Children can end up sitting 13 or 14 exams over three days."
It went on to review the reactions of prep schools with mixed feelings. "The prep schools which have been critical of Common Entrance in recent years will welcome the move. Alison Fleming, head teacher at Newton Preparatory School in Battersea, south London, claimed that the revision for the exams felt like, 'knowledge is rammed down their throats'."
However, "Other prep schools are fond of the traditional examinations and are concerned that they will have classes in which some pupils are cramming for Common Entrance while others are not, so will expect a new, more varied curriculum with more time spent on computing and the arts, for example."
The move comes a year after The North London Girls' School Consortium, which is made up of twelve independent day schools, announced they were replacing their exam papers with a one-hour long "bespoke cognitive ability" test that is far harder to prepare for.
If you need help in exam preparation or advice on which school is right for your child, please get in touch today. Please contact us for professional advice: [email protected]
Tel. +44 7930732407